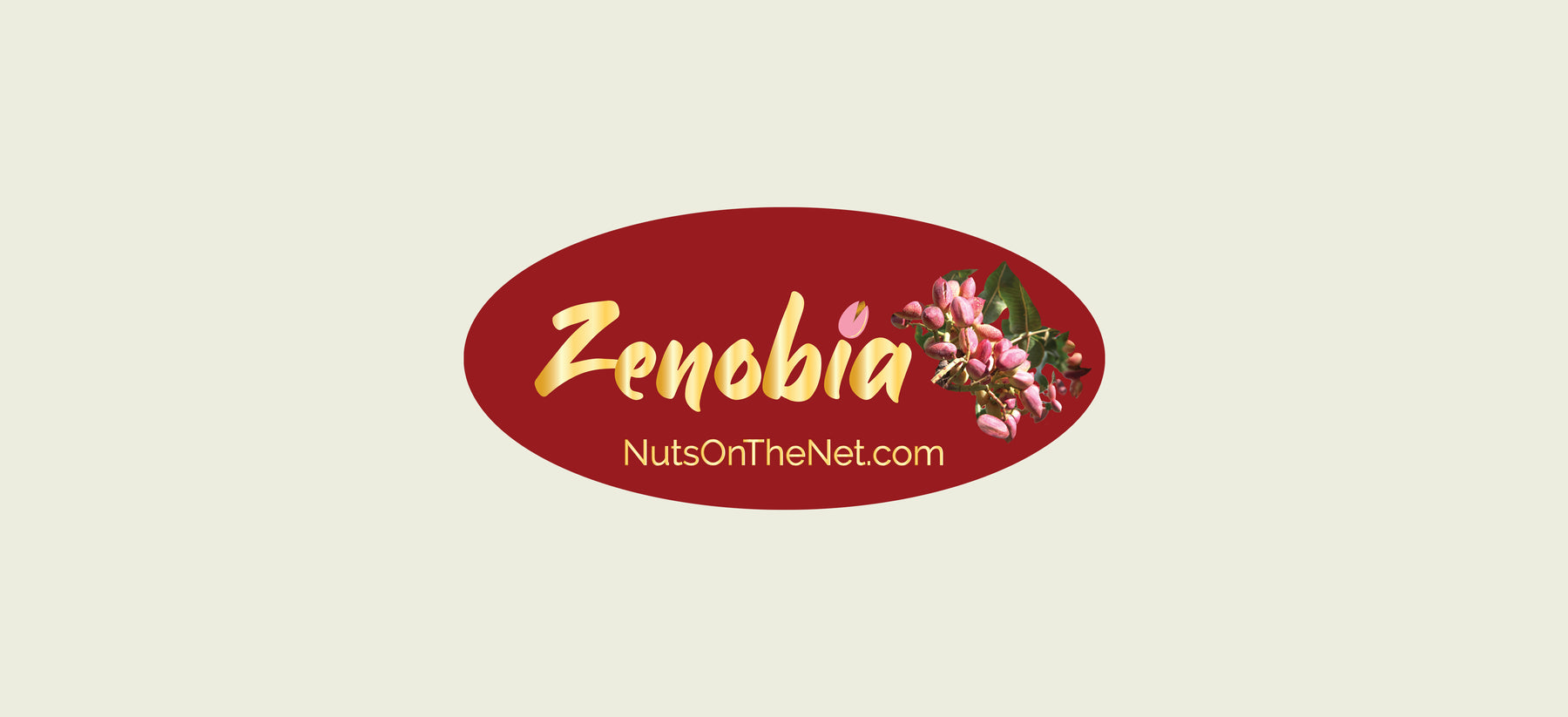 Chocolate Nut Cookies Rolled in Peppermint Stick
The combination of cocoa powder and peppermint stick is truly heavenly: don't save these just for the holidays.
Yield: about 4 dozen 
Supreme Almonds Gold Series, Mammoth Pecans Gold Series

    * 1 cup Zenobia Mammoth Pecans or Supreme Almonds
    * 1/2 pound unsalted butter, at room temperature
    * 1 3/4 cups sugar
    * 2 large eggs, at room temperature
    * 1 teaspoon pure vanilla extract
    * 2 cups all purpose white flour
    * 1 cup unsweetened cocoa powder
    * 1 teaspoon baking soda
    * 1/2 teaspoon baking powder
    * 1/4 teaspoon kosher salt
    * 1 cup crushed peppermint sticks 
Preheat the oven to 350 degrees. Lightly grease a cookie sheet and line with parchment paper.
Place the pecans or almonds on a cutting board and coarsely chop. Set aside.
Place the butter and sugar in the bowl of a mixer fitted with a paddle and mix until smooth. Scrape down the sides of the bowl, add the eggs and vanilla extract and mix until just combined, being careful not to over beat. Scrape down the sides of the bowl.
Place the flour, cocoa powder, baking soda, baking powder, salt and nuts in a bowl and mix well. Add a small amount of the flour mixture and mix until combined. Continue adding small amounts, mixing after each addition, until you have added all the flour. If you add too much at a time, it will blow around and make a huge mess. You can also use a dishtowel to create a tent around the mixer.
Place the peppermint sticks and nuts on a plate and set aside.
Place a sheet of parchment paper on a flat surface. Place half the dough on the paper and form the dough into a log. Repeat. Cover and refrigerate. Reform the log and roll in the crushed peppermint sticks and nuts. Cut into slices, place on the cookie sheet and transfer to the oven. Bake until the edges begin to firm up, about 12-13 minutes.