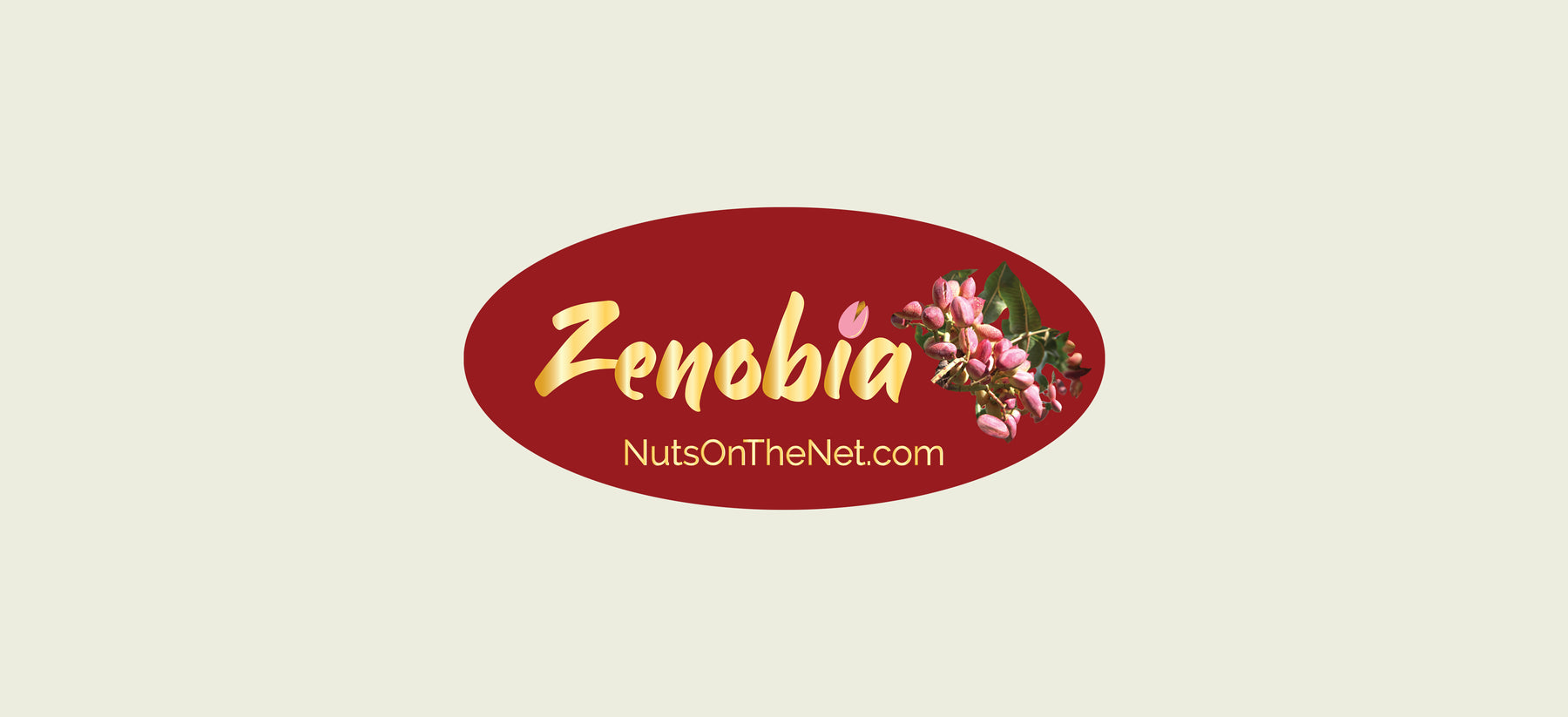 Asparagus Risotto with Pistachio Nuts
Arborio rice is the only kind of rice that should be used when making risotto, a classic Northern Italian dish. It is a short grain, highly glutinous white rice that is primarily grown in the Po Valley of Italy.
Arborio rice has the distinction of absorbing flavors well and merging with liquids yet staying firm. It absorbs five time its weight, creating a consistency that can only be described as creamy.
Serves 4
California Pistachios, Two Pound Gold Bags

    * 1/2 cup Zenobia Turkish or California pistachios
    * 1 bunch asparagus, woody stems discarded, tips saved for garnish
    * 4 - 5 cups chicken stock
    * 1 tablespoon unsalted butter
    * 1 medium Spanish onion, chopped
    * 2 teaspoons chopped fresh rosemary leaves
    * 2 cups Arborio rice
    * 1/2 cup white wine
    * 4 tablespoons heavy cream
    * 1/4 cup freshly grated Parmesan cheese
    * Kosher salt
    * Freshly ground black pepper
    * Fresh rosemary sprigs, for garnish
Remove and discard the shells from the pistachios. Place the pistachio meats on a cutting board and coarsely chop. Set aside.
Place the asparagus spears and 1 cup stock in a blender and blend until smooth. Set aside.
Place a large skillet over medium heat and, when it is hot, add the butter. When the butter has melted, add the onion and cook until tender, about 10 minutes. Add the rice and cook, stirring for one minute, until it is well coated. Add the wine and cook until it has been absorbed, about 2 minutes. Add 1/2 cup of stock, stirring constantly until the liquid has been absorbed by the rice. Continue adding stock, 1/2 cup at a time, until all the liquid has been absorbed, about 15 minutes, stirring well after each addition. Add the reserved asparagus mixture and cook until it has been absorbed, about 2-3 minutes. Add the cream and Parmesan cheese and stir well. Add the salt and pepper to taste. Serve immediately garnished with the pistachios and rosemary sprigs.